Le plateau Mont-Royal is an actual geological plateau that was formed 125 million years ago by the volcanic activities of the Mount Royal. Le Plateau begins with the steep Sherbrooke slope (cyclists beware), sits on the right of the mountain, and ends north and east with the railroad tracks.
This Montreal arrondissement affectionately known as La République du Plateau was built in the 1900s as a working-class neighborhood, and has over the years become a much fabled area. Unlevel floors and leaking windows notwithstanding, le Plateau stands today as cultural stronghold, retaining most of its small town spirit centered around Mont-Royal avenue.
Gallery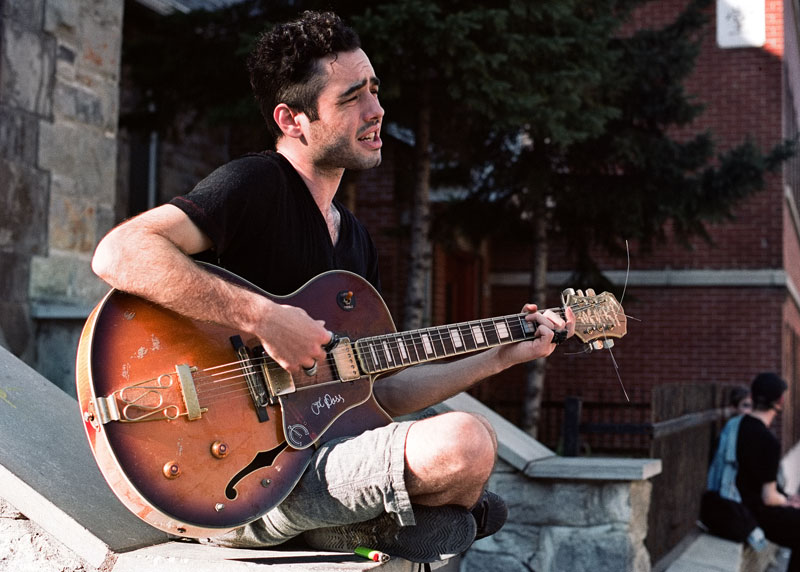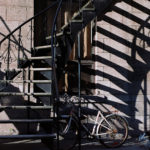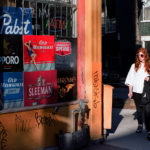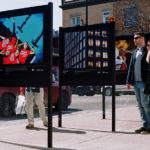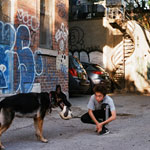 As municipal regulations limit high-rise construction, the self-absorbed enfant-roi generation has found refuge in newer condo-friendly areas, like Downtown of Griffintown.
A fun and slightly off-putting fact: in one or two bars on the Avenue, a non-european French accent might get you oblique looks; admittedly, half of this crowd is conducting research for a role in a putative Jean-Luc Godard movie.
​Environmentally active, the people of Le Plateau certainly aren't of the fenced mentality; there, difference is cultivated and shared among friends, summertime allowing, in the shade of a ruelle verte.
Walk and See
These "green alleys" can be threaded into an awesome afternoon walk in the City: